Munger Honeymoon
This page is just to show off the panoramics that I took. My friend Cyra graciously volunteered to combine the raw, square photos into panoramics, and I must say she did a bangup job.

The pictures are in chronological order of being taken. These are the seven "web friendly" pictures. Click on a picture to see its full version, which are much larger.

From the dock in Juneau, looking across the bay at Juneau's sister town, Douglas.

From Skagway, across its bay to mountains. We're on land here; note the RV park.

Glacier Bay, from the boat.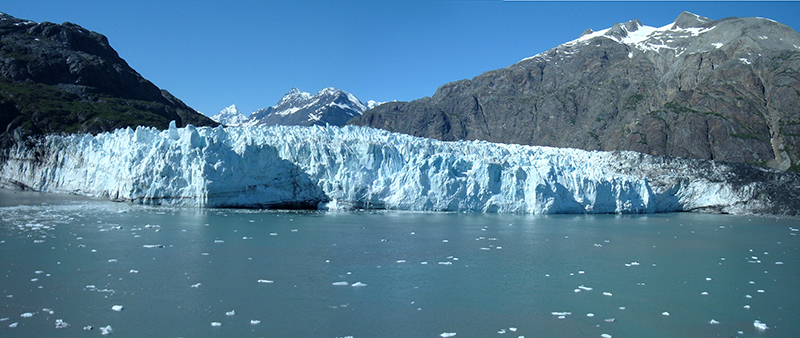 At sea.

At sea.


College Fjord.